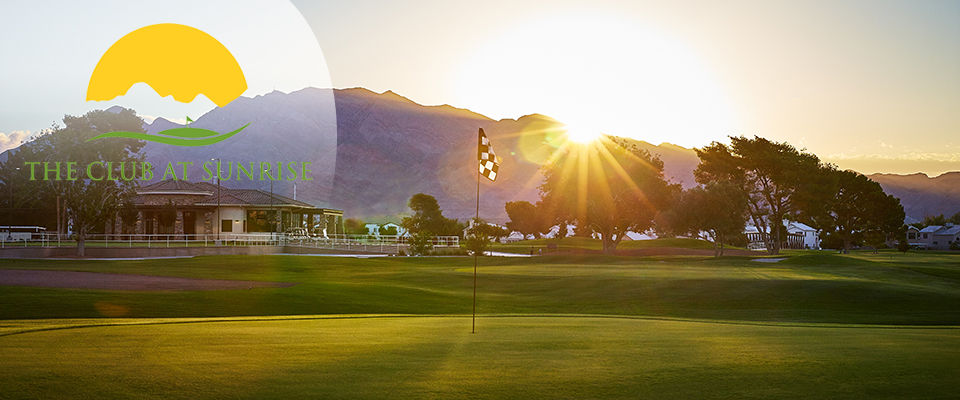 Golf Lessons in Las Vegas
The Club at Sunrise is excited to announce PGA Member Rick Hughes as our Golf Instructor. Rick has successfully taught over 10,000 golf lessons in his career. His approach is very friendly and fun! There's no better way to get golf lessons in Las Vegas, NV. Many other golf instructors are weekend warriors who work full-time in something other than golf. You wouldn't trust your car with a mechanic who works on engines as a hobby or your medical care with a person who isn't experienced in the field. To really get the most out of your lessons, you need an instructor who's a professional in his/her field and who knows what it takes to reach the top. Rick will help you take your game to the next level based on his own knowledge of the game and his success.
Our golf lessons in Las Vegas allow you to use state-of-the-art technology to analyze your swing and determine areas to tweak or improve. With Rick's help, you'll learn how to improve various aspects of your game and take your abilities to new heights. Video swing analysis is available to help you view your swing from the third person, allowing you to check that you're aligned throughout your swing motion, that your posture is optimal, and that your backswing is smooth and controlled. To learn more about our golf lessons in Las Vegas, feel free to give us a call at (702) 207-7501.
( Video Swing Analysis is included in all Full Swing Lessons )
Tell us a little about yourself, your golf experience, and your preferred lesson group size so that we can tailor our lessons to you. We aim to help you not only improve your game, but also have a great time while doing so!
Contact Rick Hughes directly (941) 456-2686 / Email: [email protected]