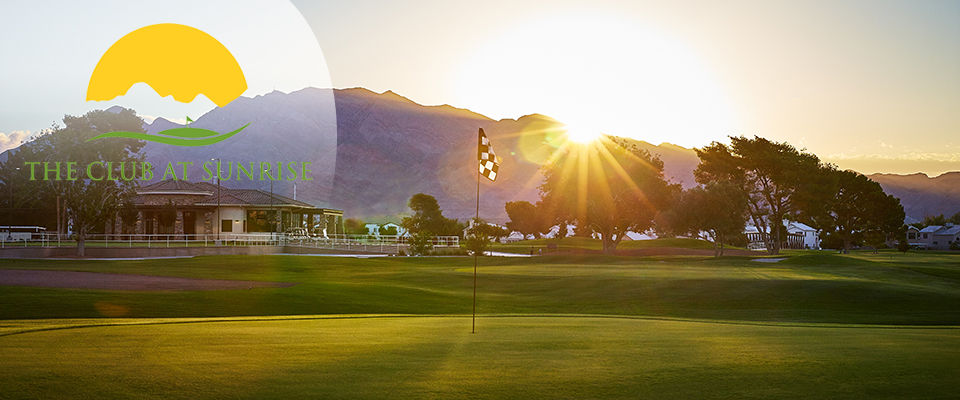 COVID - 19 UPDATE
The Club at Sunrise will be closed until further notice as we follow the guidance of Governor Steve Sisolak and the public health emergency related to COVID-19, the coronavirus. The governor asked the public to stay away from gyms, community recreation centers, club houses, malls and anything that will bring people together. He also requested nonessential businesses to close. We thank you for your patience and understanding as we aim to protect the health and safety of visitors and staff.
As this situation continues to change and impact this area, The Club at Sunrise hopes everyone will take the necessary steps to ensure that your families remain safe. We are closely monitoring the updates on COVID-19 and will update our website as information becomes available: www.theclubatsunrise.com.
Be safe and we look forward to serving you soon.
For organized group players or outings please contact Danny Fellegy, Golf Operations & Group Coordinator, at 702-600-6568.
If you have any questions or concerns, please feel free to contact Matthew Kalbak, PGA-General Manager at [email protected] or 805-207-2473.