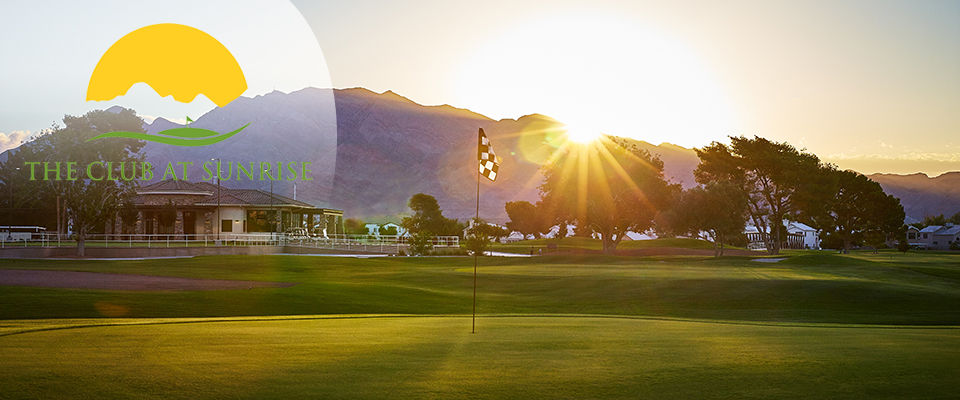 Book Tee Times in Las Vegas
TEMPORARILY CLOSED DUE TO COVID-19
The Club at Sunrise will be closed until further notice as we follow the guidance of Governor Steve Sisolak and the public health emergency related to COVID-19, the coronavirus. The governor asked the public to stay away from gyms, community recreation centers, club houses, malls and anything that will bring people together. He also requested nonessential businesses to close. We thank you for your patience and understanding as we aim to protect the health and safety of visitors and staff.
The course is open to golfers only. For everyone's safety, no spectators or companions of any kind are allowed at any time, no exceptions.
*Please note promotions and/or discoounts are not valid until further notice.
RESERVATIONS FOR MORE THAN 12 PLAYERS: Book tee times in Las Vegas up to 1 year in advance with a signed agreement and deposit. Groups of more than 12 players can book up to 60 days in advance with signed agreement and deposit. Please contact Danny Fellegy, Operations Manager or CLICK HERE
For any questions please contact the golf shop at (702) 207-7501. Thank you for playing The Club at Sunrise in Las Vegas, Nevada.